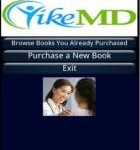 If you are looking to tap into the hottest mobile device trend, then consider TLC's ability to build custom apps for the Android (Droid) mobile phone.
Checkout all of our recent Apps on Android Market
Your custom app can put your corporate face on millions of phones in a matter of minutes once you put it in the Android Marketplace. Free apps are a great promotional tool for the mobile device market. Seamless integration with PayPal (in-app billing with Paypal's Mobile Payments Library) means a free app can still create a continuous stream of online revenue for your business, without any obligation to buy, and no upfront costs of purchasing an App. Another feature of Paypal billing is your app can be made available exclusively outside of Android Market and retain complete billing functionality.
Modestly priced apps ($0.99 through $3.99) is another pricing model for your business apps. Paid apps integrate with Google's License Verification library, which requires distribution through Android Market. Google's License Verification method does offer developer options, such as feature or time limited use for unlicensed apps delivered outside of Android Market. Meaning, you can still get the industry visibility of a free Android app and users can 'upgrade' to the paid app through Android Market, all in one app!
If you're interested in launching your own app to market your business and/or boost your revenue, contact TLC for a free 15-minute consultation and free quote.